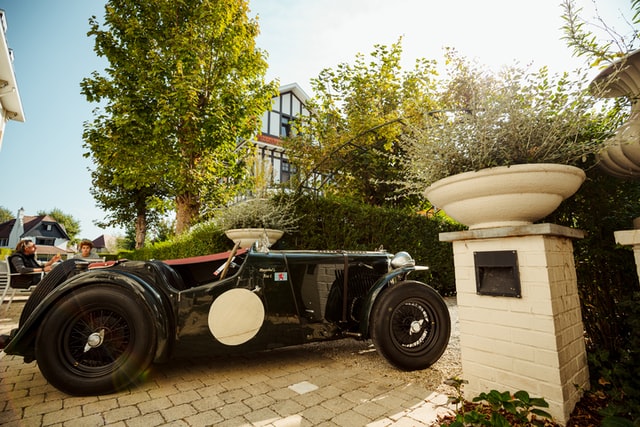 Vintage Car Insurance Online, the Easy and Most Convenient Way
Restoring a vintage car is a labor of love. While admittedly there are some that do this as a business, all of them, those that restore and collect vintage cars, are driven by their passion, they are fueled by their desire for vintage cars and watching them return to their full glory is what makes them happy.
Ownership of a vintage car sets an image of glamour, prestige and a status symbol that shows you can afford its high maintenance, think Jay Leno. Aside from having the money to pursue such an endeavor, you should also have the passion for it. You need to be very patient when restoring a vintage car.
After restoring a vintage car, a lot of people would either drive out from time to time, or keep it in storage so that they will be in great condition when they present it at car shows. This great concern for safety is understandable; this is because a vintage car restoration project is no laughing matter. A huge investment in time, money and effort is done and watching a car get destroyed or to have it stolen can be a huge blow.
This is where having an insurance comes in. But unlike regular car insurance, vintage car insurance can be different. One thing that collector's like is that a vintage car insurance is relatively far cheaper than regular car insurance. You have to consider though that this insurance policy is cheaper because they only cover certain mileage. There are also conditions like parking garages that are considered.
Also, the price of a vintage car insurance policy will depend on the make and model of the vehicle, the rarer the car is and the more expensive it is in the market, the higher the cost of the policy is. Furthermore, make sure that your insurer will guarantee the valuation of your car prior to signing the policy. There have been some insurance companies who have denied claims for complete valuation. Although having a guaranteed valuation included in your policy will mean extra charges, this is all worthwhile as you are protected in the event that your car is stolen or is damaged beyond total repair.
Looking for vintage car insurance can be as simple as flipping through the yellow pages or browsing through vintage car magazines. There you will be able to find car insurance companies that can be able to give you a quote after you give out your details through a phone call, or if you go to their physical office. Comparing their quotes can be a troublesome task. You need to make several phone calls or visits to get their quote. Plus, interacting with an insurance agent can get you committed to their policy with their persuasion.
One of the more popular ways in finding vintage car insurance is browsing the internet. Here you will be able to find numerous insurance companies that can offer great deals in insurance policies. Plus, you don't have to go to their physical offices to get a quote. In a matter of minutes, you will be able to get quotes from different companies and compare them. Aside from their prices though, you have to greatly consider what is included in the policy. One great thing about shopping for a policy through the net, you are not pressured to be committed to their service.